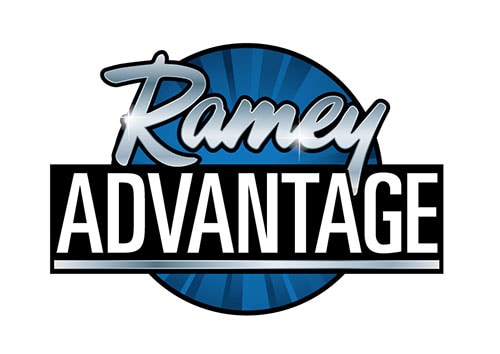 Are you one of those people who thinks all dealerships are the same? If so, we've got something for you: the Ramey Advantage. It's the least we could do for our valued customers.
So what is the Ramey Advantage? We're glad you asked.
• Complimentary Extended Warranties. Our standard 5-year / 100,000-mile powertrain warranty offers great coverage. But now, we're giving you an extra year. That's right, ALL new vehicles come with a 6-year / 100,000-mile powertrain warranty. Because in life, stuff happens, but Ramey's got you covered.
• Service Loaners. Are you getting some repair work done in our service department? First off, thanks for choosing us. But we don't want you to be stuck walking while you wait, so we're offering new vehicles as courtesy transportation. And we're not going to cut corners by giving you the smallest vehicle on the lot, but full-size sedans, trucks, and SUV's.